In Memoriam, John Trudell
Published on December 15, 2015
February 15, 1946 – December 8, 2015
Peace Development Fund's Board and Staff, in partnership with the Flying Eagle Woman Fund, the Rigoberta Menchú Tum Foundation and the Southern Diaspora Research and Development Center, express our deepest condolences to the family and the community of John Trudell, Wapaha Uha Mani, Santee Dakota poet, artist, leader, father and mentor to many younger Native artists and performers. John was a fearless communicator for the earth and her peoples.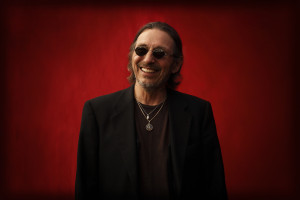 A friend, supporter, leader in our justice and human rights movement and, in the case of the Flying Eagle Woman Fund, a co-founder, John was tough and fair in his assessments and relationships with the NGO world. He sought a higher standard if we are to represent and/or speak for the people. He held himself to that higher standard, and recognized our own individual and collective struggles to be better, to do more, to truly walk our talk before we take that last step over.
We cannot better express who John was, who he still is, and what he has meant to the struggle for indigenous peoples, than the piece below from Indian Country Today by Joy Harjo, herself an inspirational poet, artist and cultural worker.
Two bright lights in our world, Ms. Harjo illuminated what John Trudell meant to us. Beyond indigenous, beyond politics and beyond struggle, he told the truth as he saw it. John challenged the people to be more conscious of our place in the natural order, our relationship with Mother Earth, our role in the creation and our responsibilities within the creation and within the human community. He encouraged young indigenous artists and poets, thinkers and doers to go outside the box, to be disruptive and to trust their instincts. John encouraged us to shoot for the moon and the stars!
He was not solely concerned about indigenous peoples; life is, as he would say, about being human, in a world that relentlessly assaults what it means to be human.
As John journeys on to the Spirit World, he joins many friends and family, including Tina and their children; Nilak Butler; Bill Wahpepah; Ingrid Washinwatok and Annie Mae Aquash; and others who have gone on before and who have welcomed him home.
John said on his last day, before he "shot on through": "My ride showed up!"
Thanks especially to Faye Brown, former PDF Board member, who carried so much responsibility for John's work and well–being, in this life and now as he journeys to the next.
Many blessings to all!
May he rest in peace!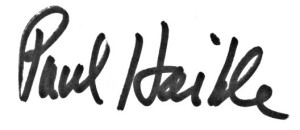 Peace Development Fund Executive Director
Read John Trudell's obituary and learn more about the Alcatraz occupation in which John took a leading role.