November 17: Women Incarcerated: Prospects for Healing, Organizing and Social Change
Published on November 5, 2013
Sunday, November 17, 2013
4–6 pm • Free and open to the public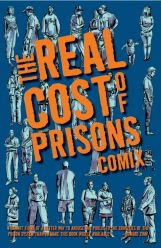 Join Tina Reynolds, Chair of Women on the Rise Telling Her Story, storytellers from Voices From Inside, Lois Ahrens, Executive Director of the Real Cost of Prison Project, The Prison Birth Project and others involved in the criminal justice movement for an evening of inspiring stories and lively discussion at the PDF Center for Peace and Justice.
Light refreshments will be served.
---
PDF Center for Peace and Justice
44 North Prospect Street, Amherst, MA
Parking available on street on at CVS across the street.