Setting Up a Donor Advised Fund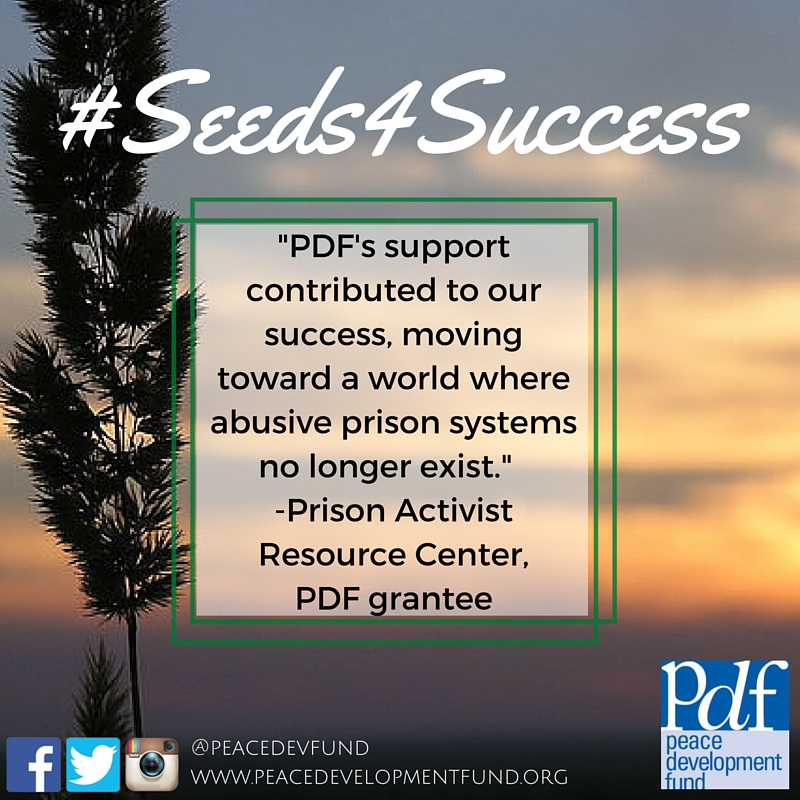 Since 1987, the Peace Development Fund has provided our donors with the ability to carry out personalized grant making through our Donor Advised Program. Our size along with our more than 30 years of experience in locating and monitoring effective grassroots organizations allows PDF to provide a very personalized grant making experience that meets the individual needs of the donor. Since 1987, PDF has made over 1100 grants totaling over $4.1 million dollars in Donor Advised grants to groups across the United States and internationally.
When establishing a Donor Advised Fund at PDF, our staff will work with you to help you establish the most effective approach that meets your funding interests and goals. As requested, we will assist you in developing grantmaking criteria, application and report forms, deadlines, and other procedures to move your personalized grantmaking forward. PDF manages all accounting, administration, reporting and legal requirements and will provide you with annual statements, research, grant applications and reports. As the donor you will decide how much contact you have with grantees. Some of our Donor Advised Funds are anonymous while others are well known to the groups they fund.
Throughout the process of developing a Donor Advised Fund and during its existence, you can use PDF's grantmaking and management expertise along with our national and international scope to amplify your personal philanthropy.
---
PDF provides the following types of donor advised funds:
Long-term donor advised funds
This fund is a long-term separately invested fund of $100,000 or larger. Grant recommendations are made on an on-going basis.
PDF's general policy is that at least 6% of the Fund's average assets shall be distributed during each calendar year, unless PDF's board elects to accumulate net income, in whole or in part, for a specific charitable project or purpose, over a reasonable period of time.
Annual donor advised fund
This fund is a yearly, revolving fund of under $100,000. Funds are co-mingled for investment with other revolving funds of PDF. Grant recommendations are made on an on-going basis; the fund is generally spent down each year. There are no fees if the balance is carried over.
The Fund is replenished by the donor on a yearly basis. The minimum initial contribution is $5,000 to establish the Fund.
With all Donor Advised Funds, a gift to PDF's Annual Fund of at least $5,000 is required to support PDF's general grantmaking for community organizing grants, capacity building and program initiatives.
---
For more information on opening an account at the Peace Development Fund please call 413-256-8306 or e-mail PDF.
Also visit: Benefits of a Donor Advised Fund